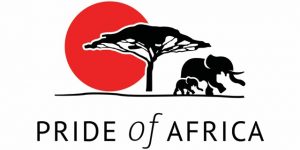 Pride of Africa Safaris is a leading Inbound Tour Operator and Destination Management Company in Botswana and Namibia. Since its foundation in the year 2002 the company has been family owned. It offers extraordinary products and services for discerning travellers as well as for groups. Pride of Africa Safaris is a dynamic and exciting company that offers a wide range of services from mobile camping safaris, lodge safaris, mobile boat safaris, walking safaris, family safaris to incentive and corporate events in Southern Africa.
Camping safaris are the ideal way of travel to feel close to nature and to get to know the unique fauna and flora with the knowledge of the experienced and professional guides. Pride of Africa Safaris started as a mobile camping safari company in Botswana and has developed many styles and standards of camping to accommodate any requirement. The camps will be built up by an own team before the guests arrive from their safari. The bush chef and his friendly service team offer excellent service. If required, it can organize safaris with fixed accommodation and lodges for groups as well as for individuals. Pride of Africa Safaris specializes in both accompanied, individually organized travel arrangements as well as scheduled tours. Pride of Africa Safaris relieves guests of the organizational complexity, allowing them to fully concentrate on the travel experience. Based on many years of experience, high professional standards, enthusiasm and excellent quality safari equipment, Pride of Africa Safaris can custom design to any specifications and budget.
The company operates throughout Botswana, Namibia and South Africa. The fact that Pride of Africa Safaris is licensed in Botswana as well as in Namibia, assists tours that visit both countries.
Pride of Africa Safaris is an Affiliated member of ASA (Association for the Promotion of Tourism to Southern & East Africa) in Germany.

To the Website of Pride of Africa